The rogue is a Damage Dealer
class
, focused on high burst of damage.
Weapons: Daggers
Armor: Leather
Attack speed: 0.9 sec
When target is selected, Rogue will continuously attack (melee) the target.
Skills
Level
Choice 1
Choice 2
Basic skill

Sneak Attack

A precision strike that deals 250% normal damage. (20 sec cooldown)

5

Expose Weakness

Reveals flaws in your enemy's defenses, increasing damage taken by 50% for 10 sec. (30 seccooldown)

Poisoned Knife

Hurls a poisoned knife at the target, dealing damage over time. (30 seccooldown)

10

Flurry

Your attacks are 15% faster. (Passive)

Critical Strikes

Your normal attacks have a 20% chance to deal double damage. (Passive)

15
Paralytic Knife

Throws a knife coated in a toxin that renders its victims helpless for 8 sec. (45 sec cooldown)

Shadowstep

Warp behind your target and deliver a precision strike for 350% normal damage. (30 sec cooldown)

20

Combat Tactics

Your armor is increased by 15%. (Passive)

Pursuit

You now move 15% faster. (Passive)

25

Envenomed Blades

Your blades are permanently coated in paralytic poison, randomly stunning your foes. (Passive)

30

Lethality

Your Sneak Attack and Shadowstep both deal 40% more damage. (Passive)

Aggression

Your power is increased by 10%. (Passive)
Screenshots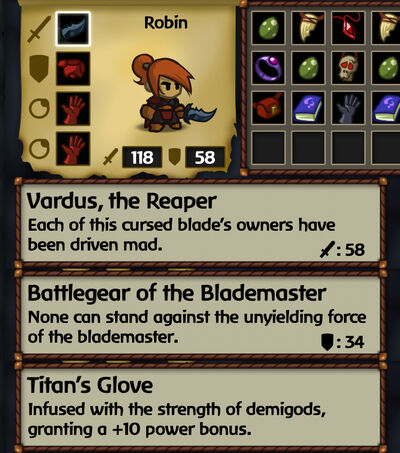 Ad blocker interference detected!
Wikia is a free-to-use site that makes money from advertising. We have a modified experience for viewers using ad blockers

Wikia is not accessible if you've made further modifications. Remove the custom ad blocker rule(s) and the page will load as expected.