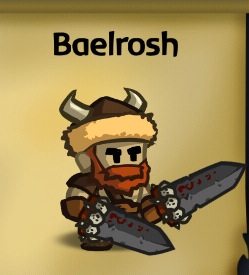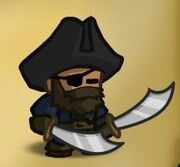 The barbarian is a DPS-orientated class, which provides enhanced damage while also taking more.
Characters: Baelrosh and Garrick
Weapons: Dual-wielded axes, swords and maces
Armor: Leather
Attack speed: 1.15 sec (2 attacks, each doing 1/2 the normal damage. So damage per second stays the same)

When target is selected, Barbarian will continuously attack (melee) the target.
Skills
Level
Choice 1
Choice 2
Basic skill

Enrage

Fly into a rage, increasing damage dealt AND taken by 35% for 8 sec. (30 sec cooldown)

5

Frenzy

You become a human blur, attacking at a high rate of speed for 10 sec. (30 sec cooldown)

Whirlwind

You become a whirlwind of steel, striking out at all adjacent targets. (30 sec cooldown)

10

Death Wish

The positive and negative effects of your Enrage ability are increased by another 15%. (Passive)

Iron Skin

Being enraged no longer has any penalty. (Passive)*

15

Reckless Blow

A massive attack that deals damage to the barbarian as well as his target. (30 sec cooldown)

Savage Pounce

Pounce on your target, dealing massive damage in an area around them. (30 sec cooldown)

20

Precision Strikes

Your melee attacks have a 20% chance to deal critical damage. (Passive)

Bloodthirsty

While enraged, the Barbarian gains an extra 75% life-draining on all attacks.(Passive)

25

Adrenaline Rush

After delivering the finish blow on an enemy, you heal slightly and receive a haste buff. (Passive)

30

Blunt Trauma

Your Reckless Blow/Savage Pounce also knock the victim down. (Passive)

Dismemberment

Your Reckless Blow/Savage Pounce deal 20% more damage. (Passive)
On the Android OS, Iron Skin only reduces the negative effects of your Enrage skill by 20%.
Screenshots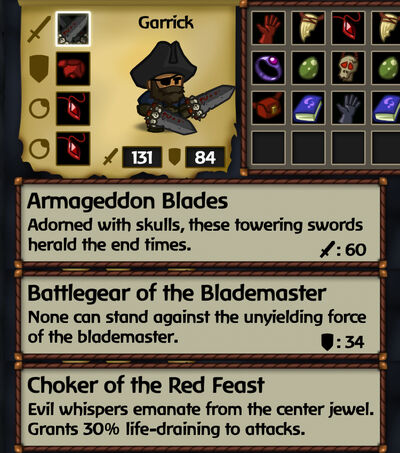 Ad blocker interference detected!
Wikia is a free-to-use site that makes money from advertising. We have a modified experience for viewers using ad blockers

Wikia is not accessible if you've made further modifications. Remove the custom ad blocker rule(s) and the page will load as expected.